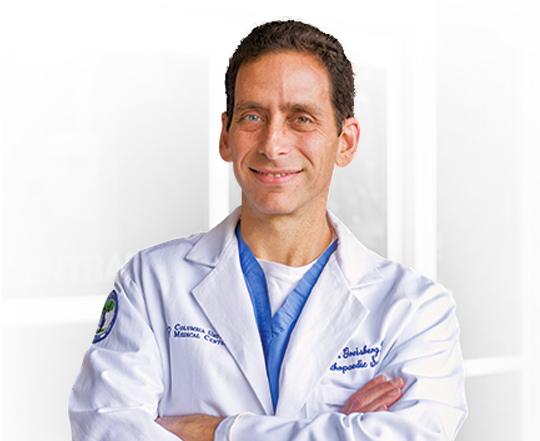 Profesor of Orthopaedic Surgery at Columbia University
Chief of Foot & Ankle Orthopaedic Surgery, NY-Presbyterian Columbia University Medical Center
Chief of Orthopaedic Trauma, NY-Presbyterian Lawrence Hospital
Dr. Greisberg's career began with dual training in orthopaedic foot & ankle and also trauma surgery. Since establishing the modern foot & ankle service at Columbia Orthopaedics in 2002, his practice has focused in both sub–specialties. "So much of foot & ankle orthopaedics has its origins in trauma surgery. It's no surprise that the most renowned foot & ankle orthopaedists began their careers in trauma," says Dr. Greisberg.
The foot and ankle together make a complex "machine" of 26 bones and joints, working together to keep you moving. In the best of times, all the individual pieces come together to play like a fine symphony. Fortunately, most problems can be treated with expert non–surgical care. However, when non–operative care is no longer working for the patient, Dr. Greisberg believes it is important to bring the right surgery at the right time.
The most important part of the leg is the patient attached to it.